DrinkedIn Trends
Trending articles about cocktail recipes, bars, pubs, beer, wine, whisky, vodka, parties and much more...
8 Gifts for Your Favorite Wine Lover (Wine Spectator)
Spoil that special someone with this selection of accoutrements for the discerning enophile, plus fun stocking-stuffer treats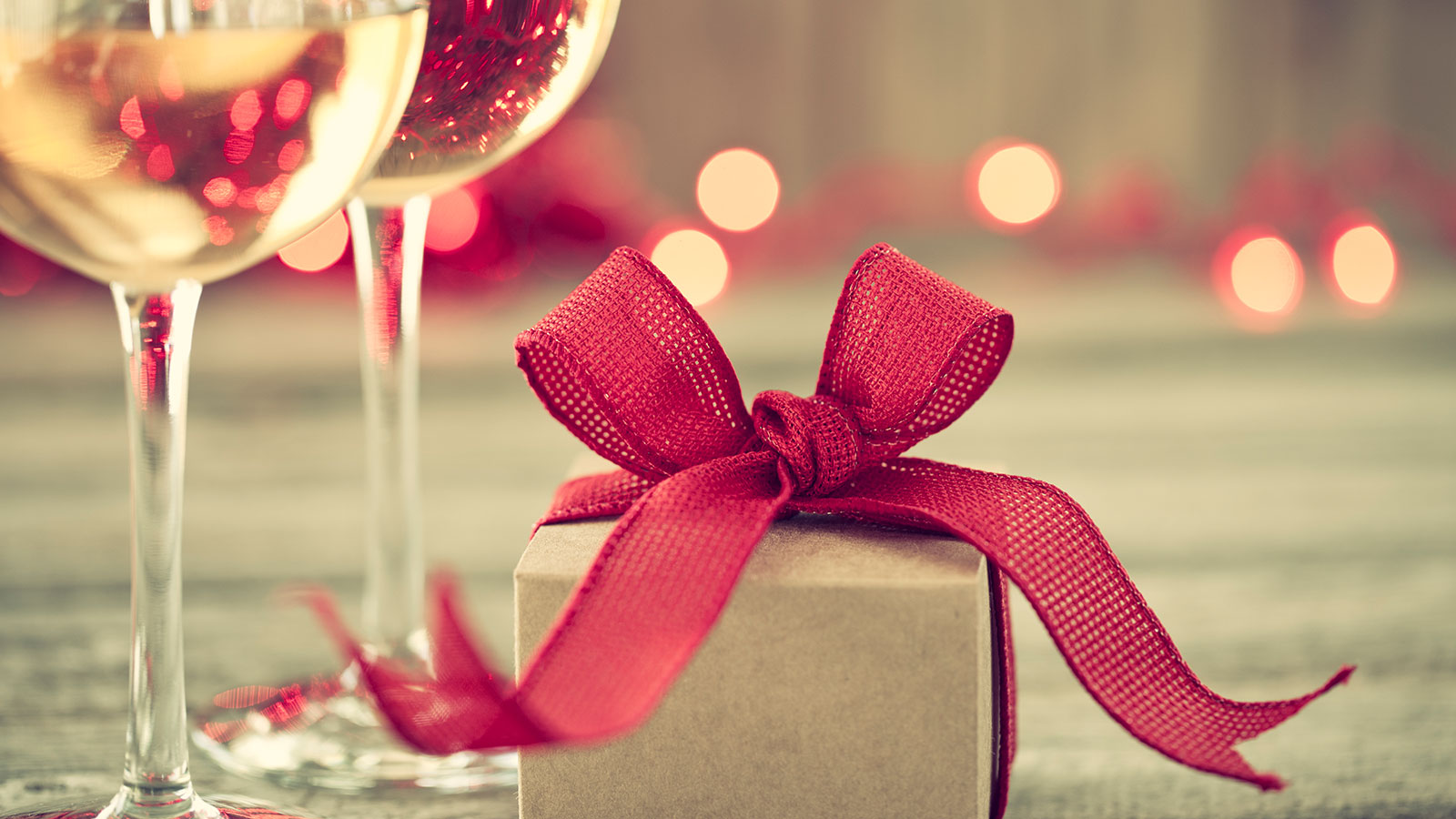 Just in time for the holidays, these unique gifts for wine lovers will surprise and delight. From an African hand-blown decanter that benefits needy communities to chocolate-dipped Dom Pérignon gummies in a gold-trimmed box, we've got all the bases covered. What more could a wine lover want? Oh, of course … the wines! Head over to Wine Spectator's full list of the Top 100 Wines of 2017 to find the perfect bottle to pair with these gifts.
Le Creuset Carafe
$50, LeCreuset.com
Le Creuset's stoneware carafe adds a flash of rustic chic to any kitchen. We like the red cerise version best, but it's available in tones like Marseille blue, hibiscus pink and Creuset's signature eye-catching flame orange. As always, the French kitchenware company combines kitchen-ready durability and practicality with style; the 750ml carafe is dishwasher-safe and glazed in exterior enamel to keep it looking new long after it's become a favorite at your dinner table.
Àplat Vin Horizontal Tote
$50, AplatSF.com
Do you know someone that's always toting wine bottles along, perhaps jammed into an oversize purse or clanging around in their backpack? San Francisco–based culinary tote company Àplat may be just their ticket to efficient wine travel in style. Their sustainable, zero-waste organic-cotton wine totes let you transport a bottle or two in low-key comfort. There are a variety of cuts and colors to choose from, but we like the Vin Horizontal Tote in plum, with space for a single bottle and three small pockets for stuff like snacks, a corkscrew and, if you're picnic-bound, napkins and travel cups. Each bag is also machine-washable, so spills are nothing to cry over.—Hilary Sims
Riedel Fatto a Mano Champagne Wine Glass
$100, RiedelUSA.net
When it comes to sparkling wine service, tall and skinny flutes are going the way of the coupe and the dodo. Tulip-shaped stems are all the rage now—not only are they more versatile, but many wine experts agree that they enhance the bubbly personality of Champagne and other sparklers even better than those old flutes. New this season from top-of-the-line crystal wineglass brand Riedel are its Fatto a Mano Champagne glasses, available in a range of stem colors. "Fatto a mano" translates as "handmade" in Italian, which each of these stems and bases are; the bowl is precision manufactured to ensure quality consistency.
Ngwenya Glass Wine Cooler & Decanter
This unique decanter with an ice pocket for chilling white wines tells a story for a cause. Made by Swaziland's Ngwenya Glass, each piece is hand-blown from recycled glass, and the company's furnaces are fueled by discarded cooking and engine oil. Local schools help collect the used glass in exchange for building materials and soccer kits. The Ngwenya Glass decanters are distributed by Shopping for a Change, a nonprofit that focuses on establishing sustainable employment opportunities for artisans in impoverished communities and funds community improvement projects.
Architec Poppin' Bottles Wood Champagne Opener
$30, ArchitecProducts.com
This handsome wood-and-metal sparkling wine opener shows you don't need tricked-out gadgetry for smart wine tools: It fits comfortably in the palm of your hand, and is especially helpful to those with difficulty achieving a tight grip on a Champagne cork. Its four grooves fit snugly over the top of the bottle (just loosen the cage first), and all it takes is a gentle twist to get the party started.
Wine Cork Place Card Holders
$20 for 8, UncommonGoods.com
Everyone will know their place with these wine cork place-card holders. Available in sets of eight, the faux corks are made from resin and feature a flat base, so they don't roll around. Just make sure no one tries to use one to recork an unfinished bottle!
Snackable Stocking Stuffers
Sugarfina Dark Chocolate Champagne Bears
$26 for 16 ounces, Sugarfina.com
Sugarfina, the luxe candy boutique known for its wild gummy creations, returns this holiday season with new concoctions. If you liked last year's "Pop, Fizz, Clink" candy set, try adding chocolate to the mix: These Dom Pérignon Vintage Champagne gummies have been dipped in 64 percent dark chocolate and come in a dapper Art Deco–style gold-trimmed box.
Wine Lollipops
$8 for 12, QuinCandy.com; $21 for 12, Lollyphile.com
Wine lollipops present an awfully cute path to a vinous sugar rush. One candy maker, Oregon-based Quin, offers Pinot Gris, Pinot Noir and rosé lollies using real wine from Union Wine Company, the parent of Oregon wine-in-a-can pioneers Underwood Cellars. Each candy is made from a surprisingly short and recognizable list of ingredients—the Pinot Noir pop's cherry, blackberry and subtle earth flavors are thanks to fruit puree, cocoa power and genuine Oregon Pinot Noir.
Another West Coast brand, San Francisco's Lollyphile, makes a rather wild assortment of lollipop flavors, from absinthe to bourbon to maple-bacon to white Russian, so of course they have Chardonnay–, Merlot– and Cabernet Sauvignon–flavored pops. And feel free to overdo it with both brands' adult-flavored treats: They're all alcohol-free and fun for the whole family!—Hilary Sims